online course
Manifesting That Works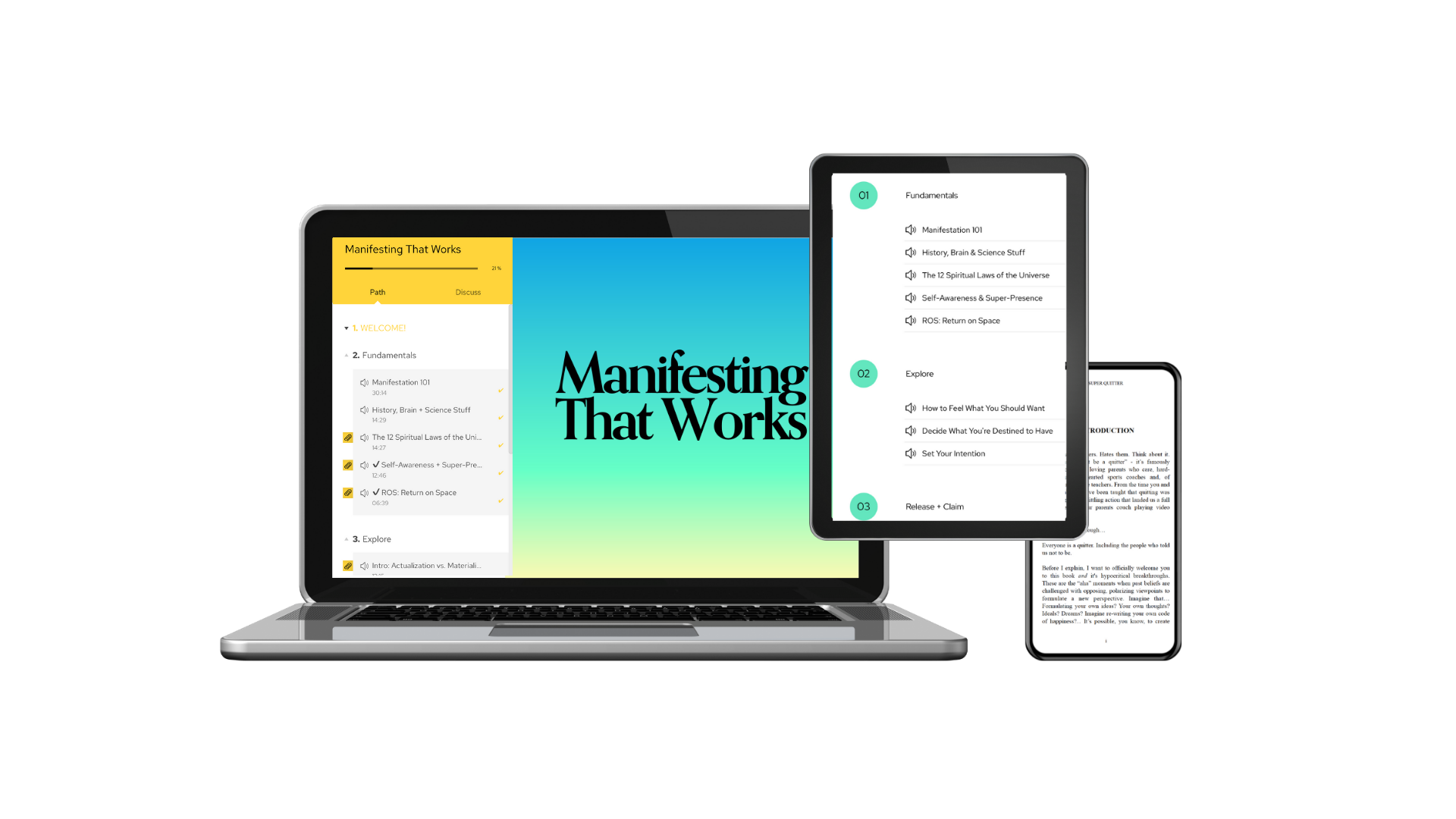 The Universe sent you here because you've been itching to experience the magic of something more.

Let's go. It's time.

You're here because you want manifestation to work.
You don't need to be told WHY.

You need to be shown *HOW*.....
Contrary to popular belief, manifestation is NOT:
- Journaling
- Meditating
- Pouring water into cups
- Creating a vision board
- Saying affirmations out loud
- Asking the Universe for signs
- Trying to quantum leap

Have you tried any of these things?
Did you think this was manifesting?

If you have - don't worry, you're not alone! (Hint: I used to think this too).

But this mis-understanding is exactly why you're here. It's why manifestation hasn't worked for you. Or, at least, why it hasn't worked, consistently.
Inside Manifesting That Works, you don't learn tactics.
You learn ENERGY.

Ready for better, blessed and beyond?
ABOUT RACHELE RADIO
Hey, I'm Rachele and 2 years ago, I embarked on my manifestation journey - never looking back, since.
Working in a male dominated field most of my 20s, I thought manifestation was a whole bunch of "woo-woo". I believed in the power of the mind and in the results of hard work but manifestation... me? Nah, I didn't think so. Until... my first childhood manifestation manifested, unexpectedly (I had moved to NYC which was a dream since I was yay-high).
Because of how it unfolded (very easily) and how I felt after getting something I had wanted since I was 5 years old... it was then that I committed to understanding manifestation and allowing it to benefit all parts of my life.
While in New York City, I started doing the inner work and rewiring my subconscious beliefs. I started questioning "why do I think this can't be?"... along with "who told me this or does it even need to be true?"... Eventually that lead to a bunch of bad energy leaving my body and I became obsessed with the experience of how good it felt for that to occur.
About 6 months later, in December of 2019, I created a tool that I would use every day to help me manifest lofty goals (not little ones, but big ones). This tool is what I now refer to as "The Magic Recording". I used scientific principles to come up with the idea, I used a small understanding of linguistics and its connection to our brain to word things a certain way and I used spiritually charged vocabulary to elevate the magnitude of my results.
After 1 year of using my Magic Recording:
- I quit my job and launched my business that allowed me to travel wherever and whenever I wanted (and this was at the start of the pandemic)
- I became an Author.
- I built an online community of 80k+ in less than 3 months.
- I experienced my first $20,000 sales month.
- I launched an ecommerce brand.
- I became a dog mommy to my dream puppy.
- I started my dream podcast, Rachele Radio.
- I got in the best shape of my life.
- And, I got married to my best friend!
- Not to mention, I was the happiest I had ever been!
And...
It happened fast!


I can confidently say that manifestation has changed my life! Now, I teach you step-by-step, inside my course how you can do it, too!
Here's how you'll ignite the highest version of yourself:
STEP 1: Explore your truest desires, some that you didn't even know you had


STEP 2: Release any resistance in the form of limiting beliefs or unproductive, subconscious programming that is blocking you from moving forward

STEP 3: Claim. Decide who it is you are. Who will be. What you will have. Where you will go. What you will do.


STEP 4: Cast the Future You. You'll be given scripts and guides to help you script out who you're becoming, and when!

STEP 5: Embody. Embodiment is the final layer to becoming your highest self. When you know how to embody you'll continue to manifest bigger and better into the future.
Here's what you're getting inside the course:
5+ hours of targeted training curriculum (no BS) with guides to help you through
NO BS. Each guide, each exercise, each lesson was meticulously put together to get you from not understanding manifestation to experiencing the magic of it.
1 meditative audio experience to help you explore your deep desires
An audio meditation that will help you dive deep into your past. What you desired as a kid, desires you talked yourself out of because of fear, etc.
2 scripts + 1 spiritually charged word bank to help you create your Magic Recording
The Magic Recording is the heart of this program. This is the #1 manifestation tool you'll create and use to guide your energy through your manifestation journey.
Direct 1:1 support for any questions or feedback
This is an open-source course with access to the teacher! Ask any questions and feel supported along the way.
BONUS 1: Angel Number Guide
A guide to help you read your own Angel Numbers on your manifestation journey.
BONUS 2: Spiritual Awakening Workbook with 50+ guided questions
A series of questions to spark the spirituality within you.
You're a match for this course IF you're...
- Always thinking that you're meant for something more but not exactly sure how to get there
- Done watching another year go by achieving some goals... but never the goals you want to achieve *the most*
- Curious about the mechanics of manifestation and wanting to learn how it can help you
- Tired of trying a bunch of manifestation methods/techniques and seeing little to no results
- Planning on achieving BIG goals this year and wanting support along the way
- Looking for a way to accomplish more but without sacrificing joy along the way
- Searching for a simple yet effective solution for mastering manifestation, quickly!
SIGN UP NOW
Manifesting That Works
Learn step-by-step with a 5-step formula how to consciously create a new health, financial or romantic reality.
Get Instant Access!
As soon as you submit your information, you'll be redirected to the training. So, don't exit your browser!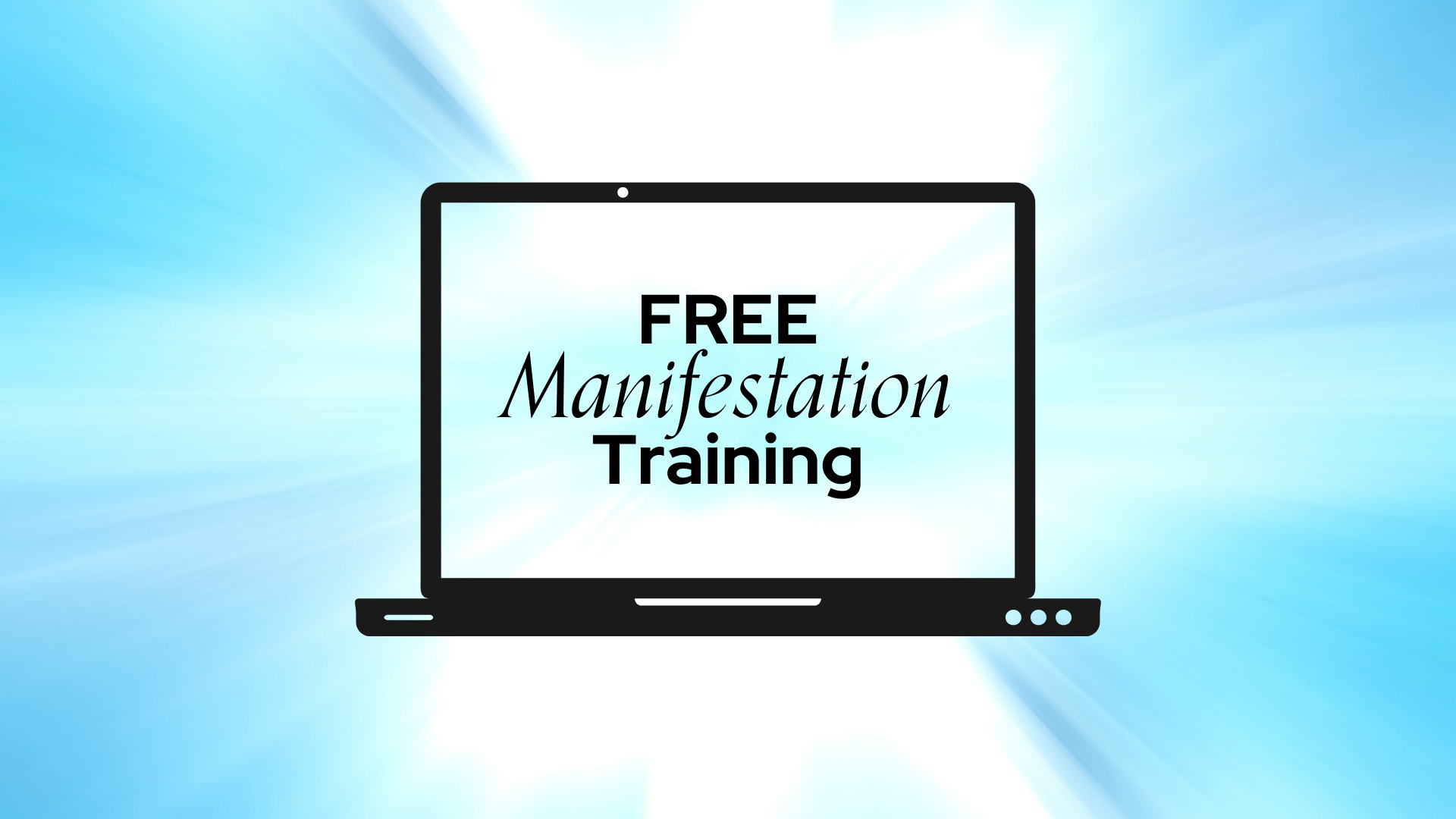 Woohoo! You're being redirected!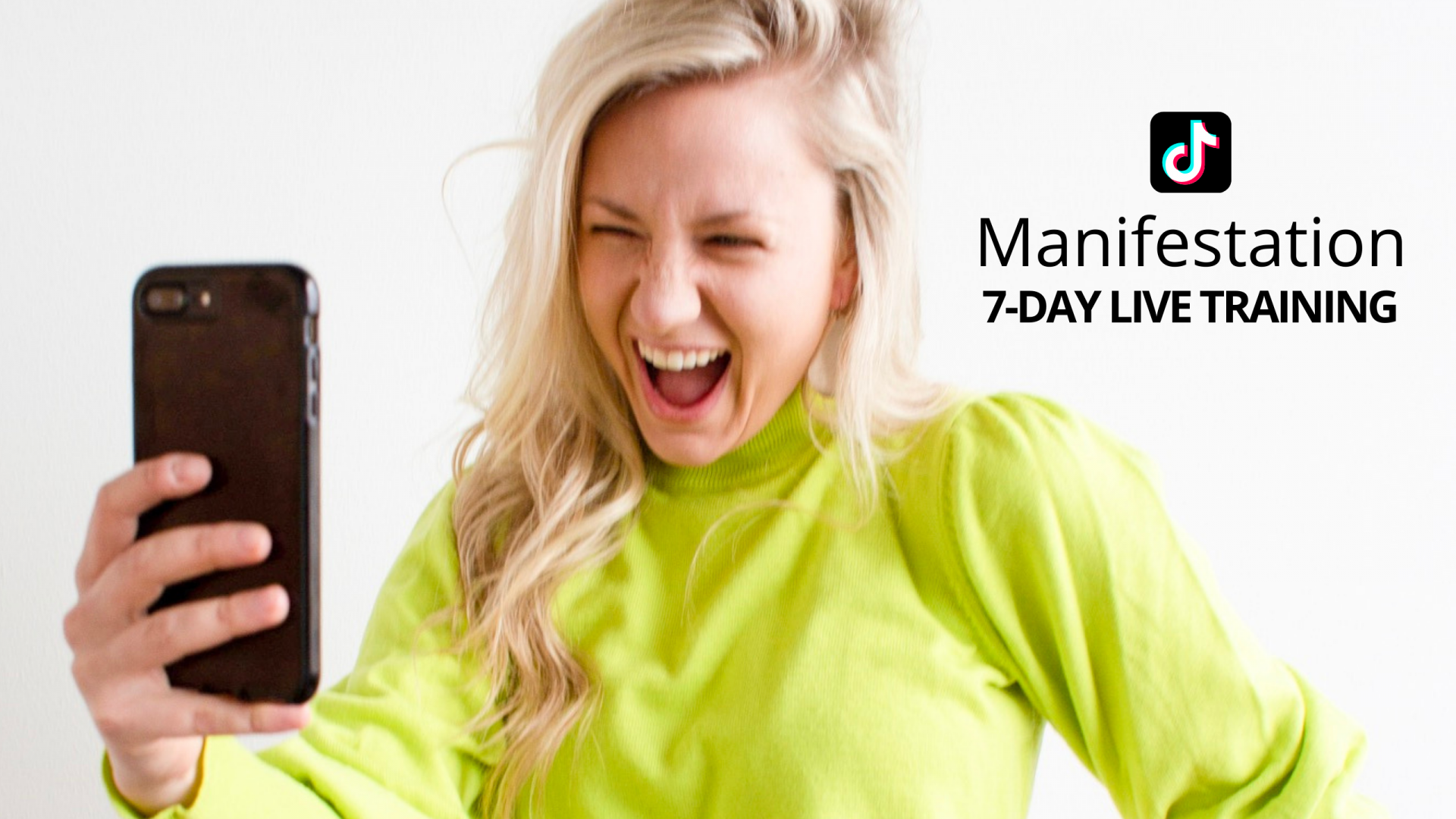 7-day live training series
Get on the Inside!
Reminders
Topic of the day
Recaps
Access to Replays
You're in! Follow @RacheleRadio if you're not following already!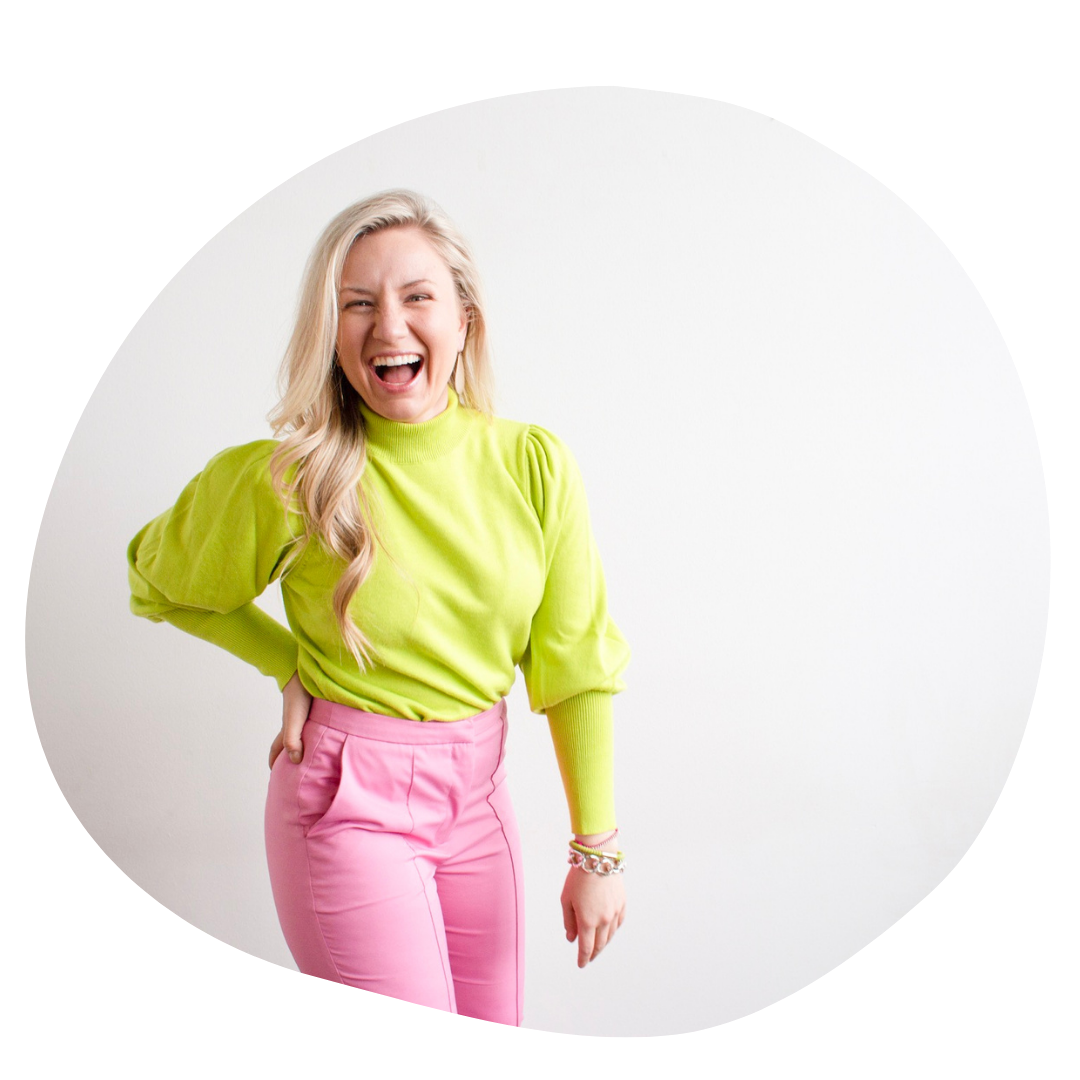 Tiktok marketing
Get on the Waitlist
Manifest an audience of raving fans, boost your email list with paying customers and increase your authority in your niche.
You're in! Follow @RacheleRadio if you're not following already!
Get Instant Access!
As soon as you submit your information, you'll be redirected to the training. So, don't exit your browser!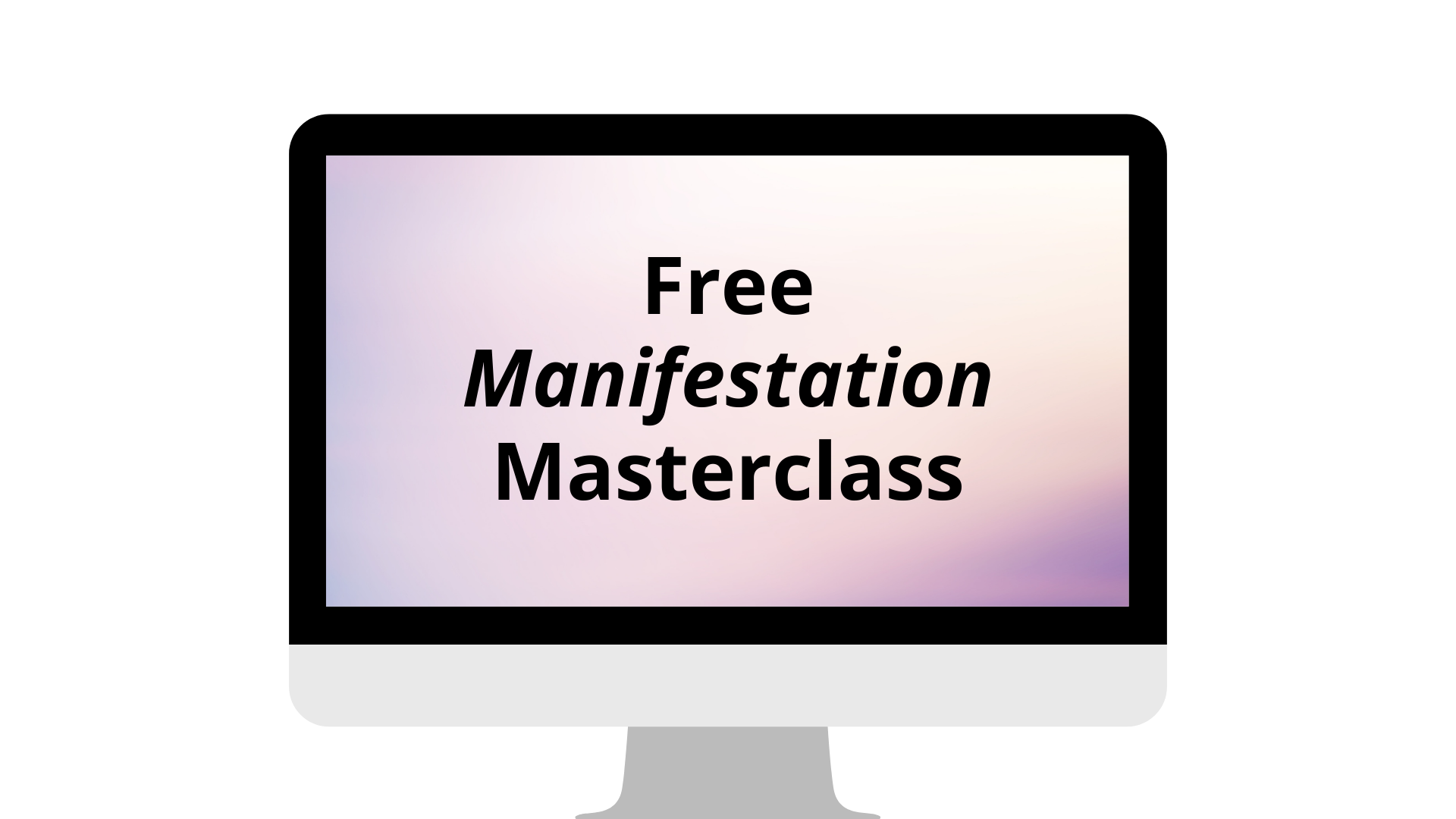 The Manifestation academy
Course Waitlist
Special Bonuses.
Discounted Pricing.
Behind the Scenes Previews.
AND MORE
Created with