21 day challenge + online course
Weight Loss & Wellness with Manifestation

Say goodbye to restrictive diets and unrealistic workout regimens. Say hello to healthy weight loss that feels good and works, FOR YOU.
ENROLL NOW
Do any of the following sound like you?
Can't find the energy to start a healthy routine?

Haven't been able to make your diets and workouts a long-term habit in your life?

Every time you lose weight, it comes back?

Want to feel good in your skin without restricting yourself from the foods you love?

Want to find a style of exercise that doesn't make you dread going to the gym but still gets you results?

Want to get in shape?

Want to shed those few stubborn pounds?

How about these... Wouldn't it be nice to...

Sleep better?

Strengthen your hair and nails?

Reduce some of your chronic pain?

Decrease your period pain?

Boost your energy?

Increase your mental agility?
If any of these sound like you, you're in the right place!
This 21-day challenge + online course was created to help you to think differently, change your beliefs and rewire your mind to make intuitive decisions and develop long-lasting healthy habits around food and exercise... that work, for you!

No more fad diets. No more short-term fixes.

Lose the stubborn weight. Keep it off. Have fun. Love yourself. Enjoy the process. And, feel better.

Why Manifestation?
Manifestation is so much more than putting together vision boards and journaling affirmations.

Manifestation is the process of rewiring how your mind communicates to your body so that you're intentionally and purposefully becoming the person you want to be.

Did you know that 95% of your life is controlled by your subconscious mind?

What this means is...

Let's say you want to lose 10 lbs to feel better and loosen some of the pain you feel in your joints...

If you're doing exercises and eating right but thinking the following thoughts...

"There's no cure for my joint pain"

"These exercises don't seem like they're working"

"I feel guilty that I had ice cream"

...Then, guess what?

Your body doesn't control your mind. Your mind controls your body.

If you don't change the way you think, exercise and dieting will never work OR worse, it'll work for a short time and then you'll go right back to where you started.

***In this challenge, we will be using Hypnosis + Journaling as the manifestation techniques***

She's so right! I'm in!
Here's some of what you're going to learn:
Food education:

Understanding what Calories actually are

Why carbs aren't bad

Organic vs. Non-organic

How to eat sweets/salts you love (and why it's not a bad thing)

How to start loving vegetables

Meat vs. Non-meat diet

The benefit of water

Over-eating vs. Under-eating

Supplements: when they're needed vs. not

Exercise education:

Why motivation is a fantasy

How to fall in love with exercise

How to see your body differently so exercise becomes a fun habit, not an annoying chore

Easy ways to add more movement in your day when you're busy

Types of exercise + How to pick the right workouts for you

Mind/Body education:

Benefits of Intermittent Fasting

Cycle syncing: how to plan for success around your period

Dealing with plateus and spikes

Rewriting old stories that are holding negative energy in your body/mind

Using hypnotherapy to rewire your subconscious

Why storing fat is not a bad thing

Easy tips/tricks for listening to your intuition + mindset shifts for not feeling guilty about your decisions

YES YES YES, IM IN!
ABOUT YOUR TEACHER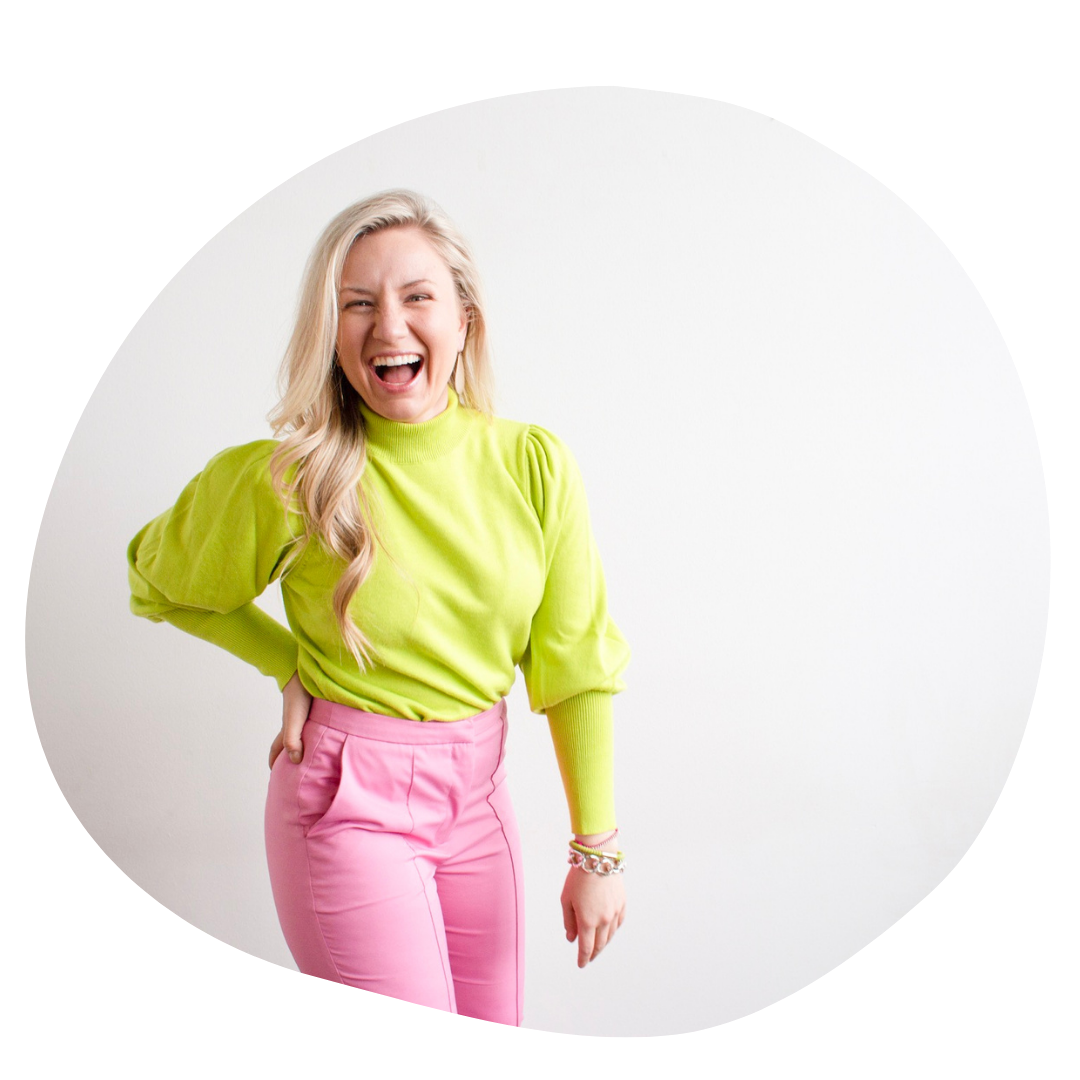 Hey I'm Rachele!

After years of trying fad diets, shakes, cleanses, different styles of exercise, gluten-free, vegan, etc...

Nothing ever lasted or gave me long-term results.

Until...

I started using what I knew about manifestation for health & wellness!

Now, I maintain a 10 lb less physique with reduced inflammation, increased energy, no more period cramps and the best part is... I eat the foods I love and exercise is no longer a chore.

Now it's your turn!
FEATURED IN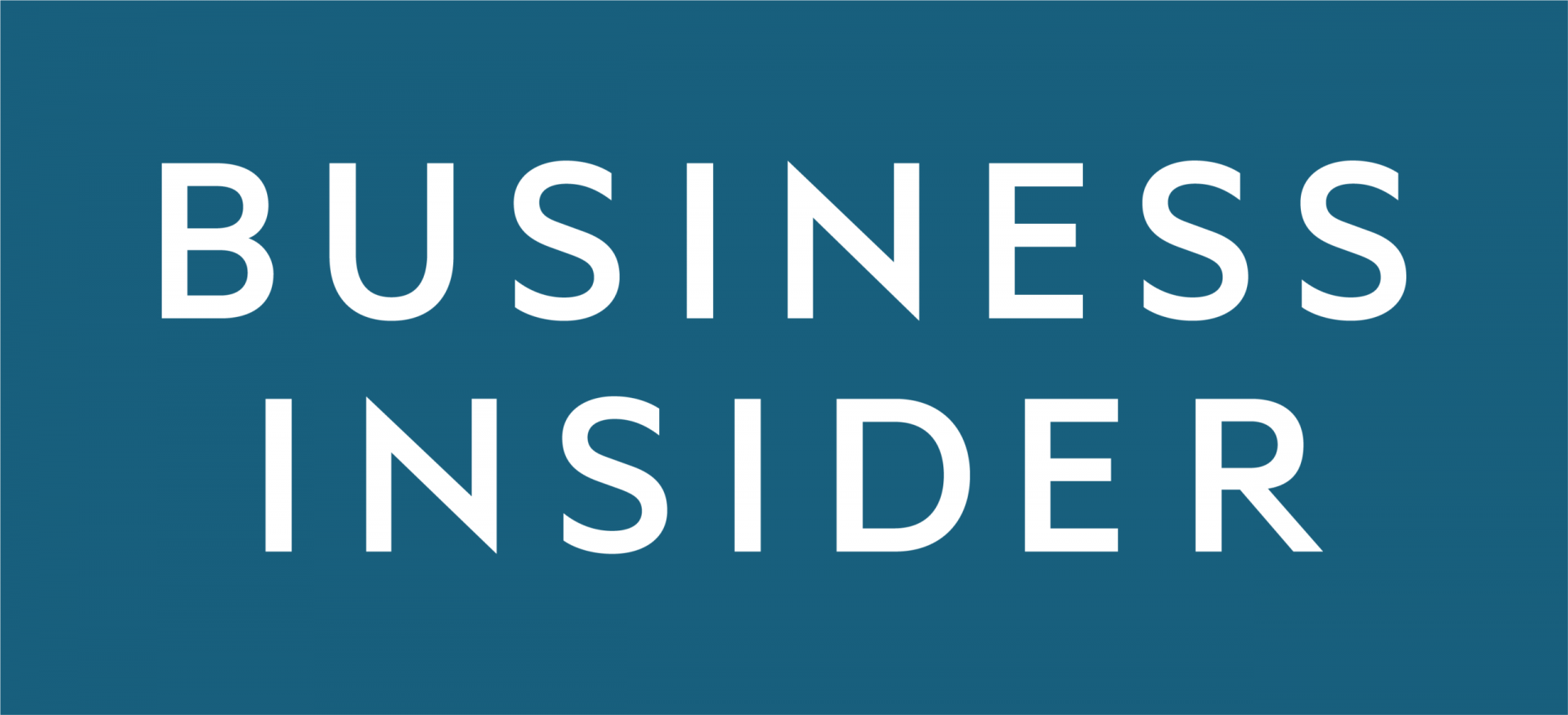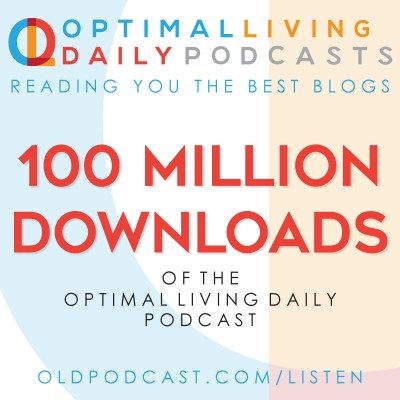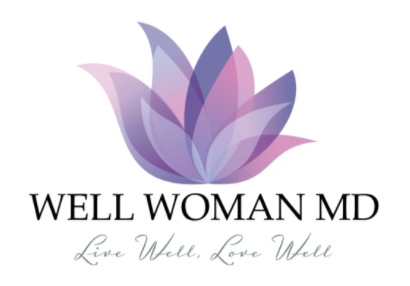 Everything inside this course
is what got me from this to this...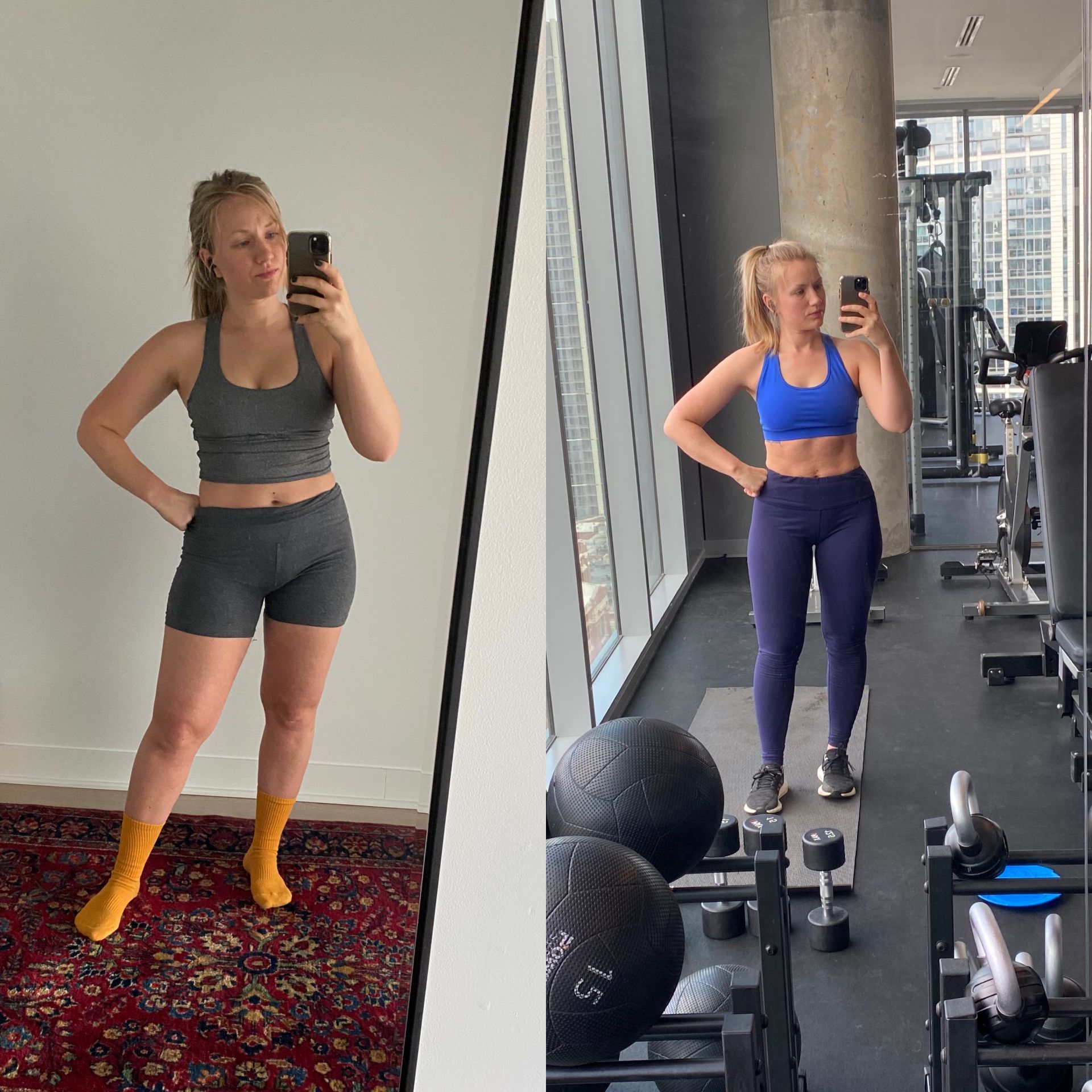 while still enjoying my weekly Digiorno's pizza with my husband...

having a bottle of wine when I wanted it...

ordering the Bavarian pretzel while enjoying a cocktail with my girlfriend...

making a trip to CVS for a carton of OREO's on my period...

and keeping a steady 3-4 workouts per week that I genuinely enjoyed doing...

Transformations you can't see in this photo:

- Sleeping better and waking up less groggy

- Barely any period pain

- Overall, feeling less bloated and inflamed

- No more lower chronic back pain I've always struggled with (especially when eating food with gluten)

- Actually wanting to keep my routines

- Hair growing back stronger (after slight hair loss from stress)

- Increased energy & sharper mental focus
Here's how the challenge + course works:
1. After signing up, you'll be prompted to make some key decisions before you begin the challenge

2. The challenge will begin exactly 4 days after you register!

3. The challenge will consist of 7 main commitments that you'll do for 21 days in the following categories: Food, Exercise, Mind, Manifestation, Movement, Water, Sleep.

4. You'll be provided a "Weight Loss & Wellness" Hypnosis Meditation to listen to everyday for 21 days that will reprogram your subconscious into making intuitive decisions & building long-term habits

5. For 21 days, you'll receive both an email everyday with a reminder of your 7 commitments + a video training with education/tips/tricks on: Food, Exercise or Mindset.

6. You'll have access to this course content forever!
What happens after you enroll:
1. At checkout, you'll create a Username + Password to Login

2. Upon purchase, you'll receive an email confirmation with a link to Login, or you can always visit RacheleRadio.com ("Login" at Top Navigation Bar)

3. Inside your personal portal, this is where you'll have access to ALL the Video Trainings, Downloads and Hypnosis Recording

And, 4 days after checkout, you'll start receiving daily emails!
lose weight from the inside-out
Weight Loss & Wellness with Manifestation
21-day Challenge + Online Course
$97
What You'll Get:
1 Hypnosis Recording

21-day calendar with topics for each day

21 Video Trainings around Food, Exercise, Mindset

21 Days of Email Reminders with Bonus affirmation prompts!

List of links to supplements, workout programs, etc.

Lifetime Access

A new body, a new mind, a new you!
Get Instant Access!
As soon as you submit your information, you'll be redirected to the training. So, don't exit your browser!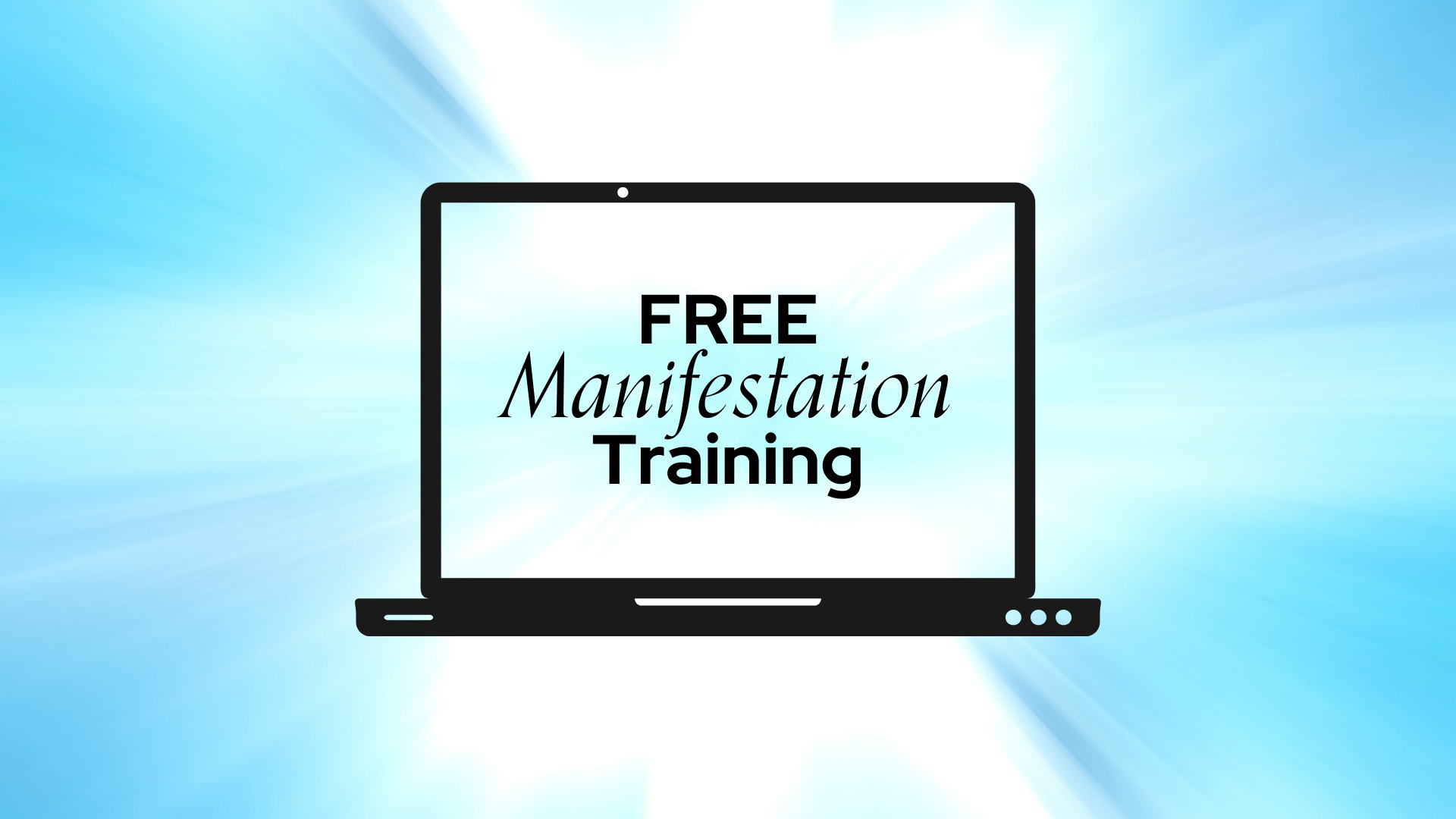 Woohoo! You're being redirected!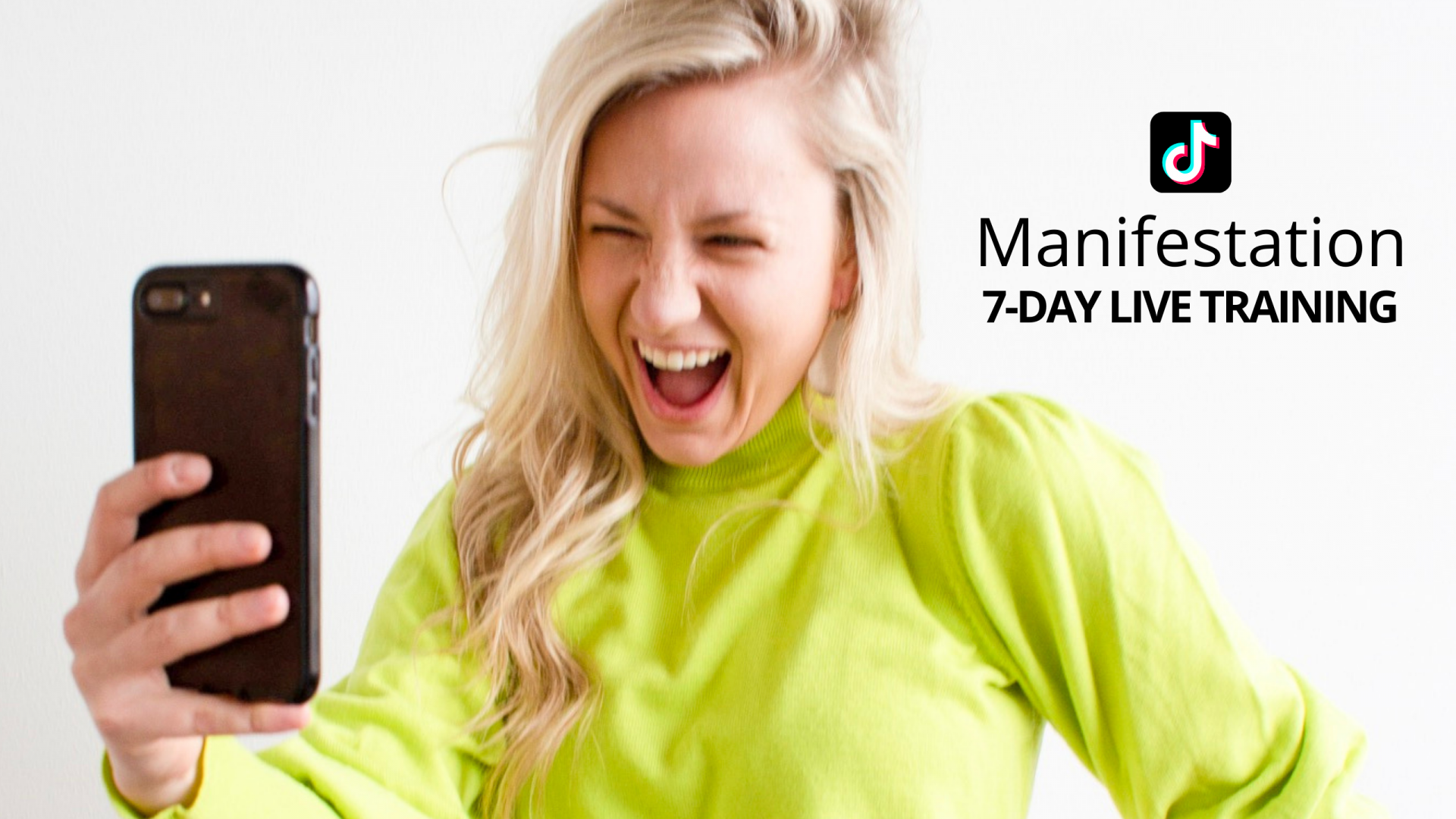 7-day live training series
Get on the Inside!
Reminders
Topic of the day
Recaps
Access to Replays
You're in! Follow @RacheleRadio if you're not following already!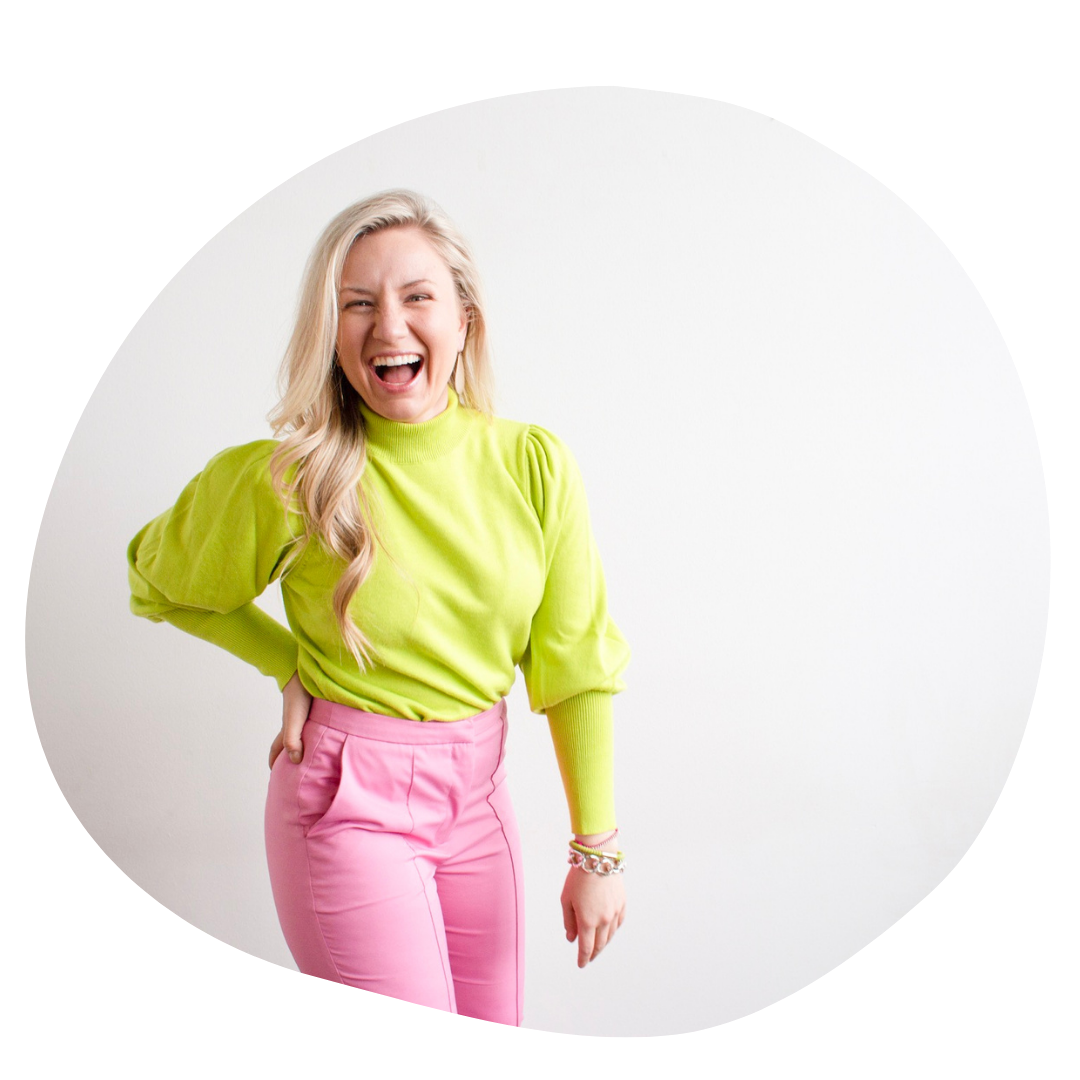 Tiktok marketing
Get on the Waitlist
Manifest an audience of raving fans, boost your email list with paying customers and increase your authority in your niche.
You're in! Follow @RacheleRadio if you're not following already!
Get Instant Access!
As soon as you submit your information, you'll be redirected to the training. So, don't exit your browser!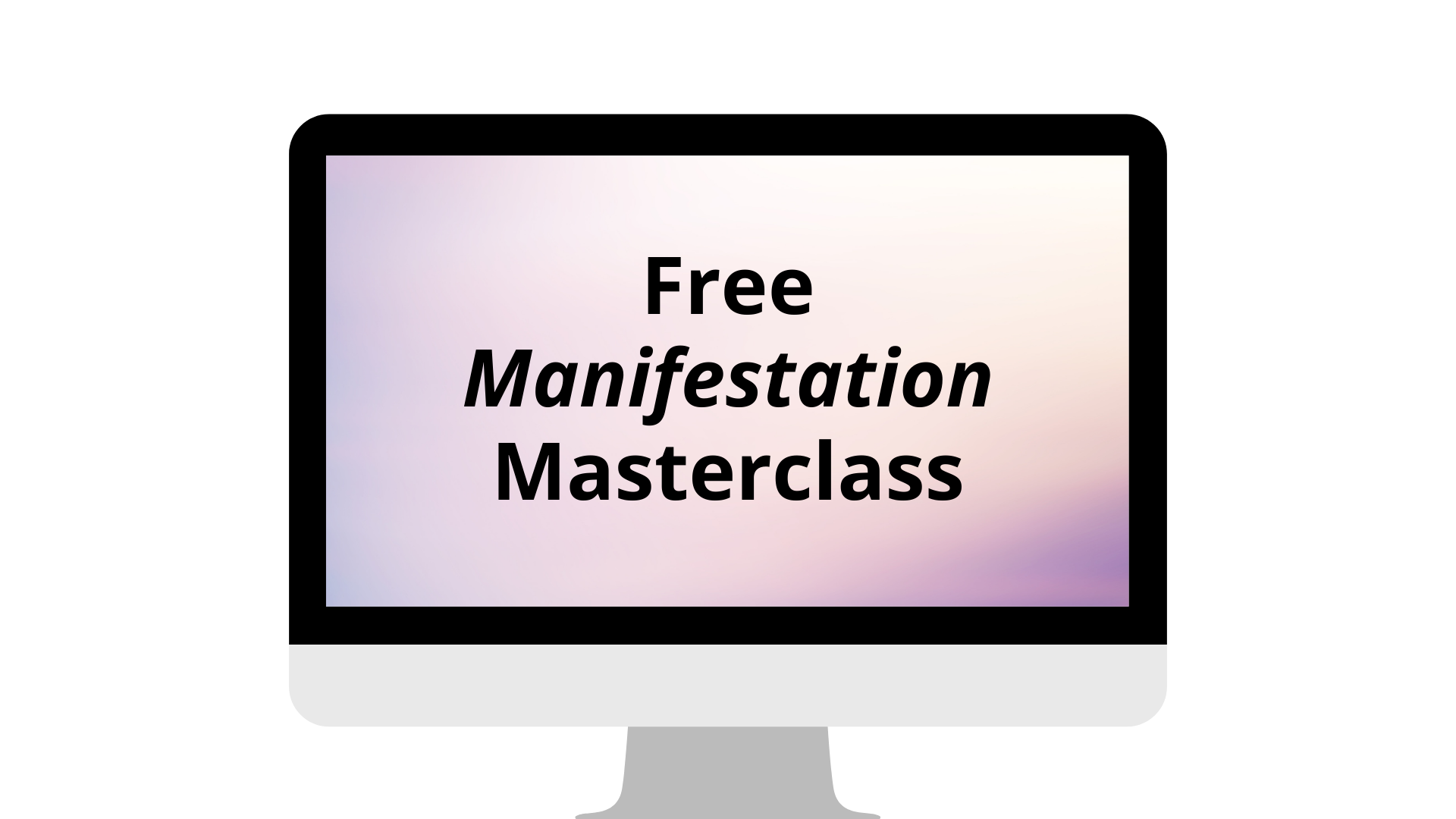 The Manifestation academy
Course Waitlist
Special Bonuses.
Discounted Pricing.
Behind the Scenes Previews.
AND MORE
Created with