⭐⭐⭐⭐⭐
"This book is the life guide I've been waiting for"
Overcome your Fear of Failure as you Quit What Stands Between You and Your Happiness
Inside this book, you will find:

➡️ 50 Rules for Maintaining a Life of Happiness
➡️ 10 Things You Need to Quit to Get More of What You Want
➡️ How to Think Differently to Avoid Self-Sabotage
➡️ Ways to Say "No" to Create More Time for What You Enjoy
➡️ Crazy, Real and Relatable Stories That Will Make You Feel NOT ALONE

Hey, I'm Rachele! Host of the Rachele Radio Podcast!


I wrote this book for 20 and 30 something's who need to remember that messing up is a part of the process of "figuring yourself out".

Throughout my twenties, I quit jobs, I quit my first business selling real estate, I quit people who I felt were toxic... I also quit habits and ways of thinking that were holding me back from a life that felt free.


In the process of "quitting" - which is really the process of getting clear - I not only learned *how to fail* (the good way) but I also started a lot of things, too!


I started side hustle's. I moved to NYC. I got married to my best friend. I started a business. I planned events. And, I realized something about happiness... it wasn't what I thought it was (which is exactly what I teach you in this book).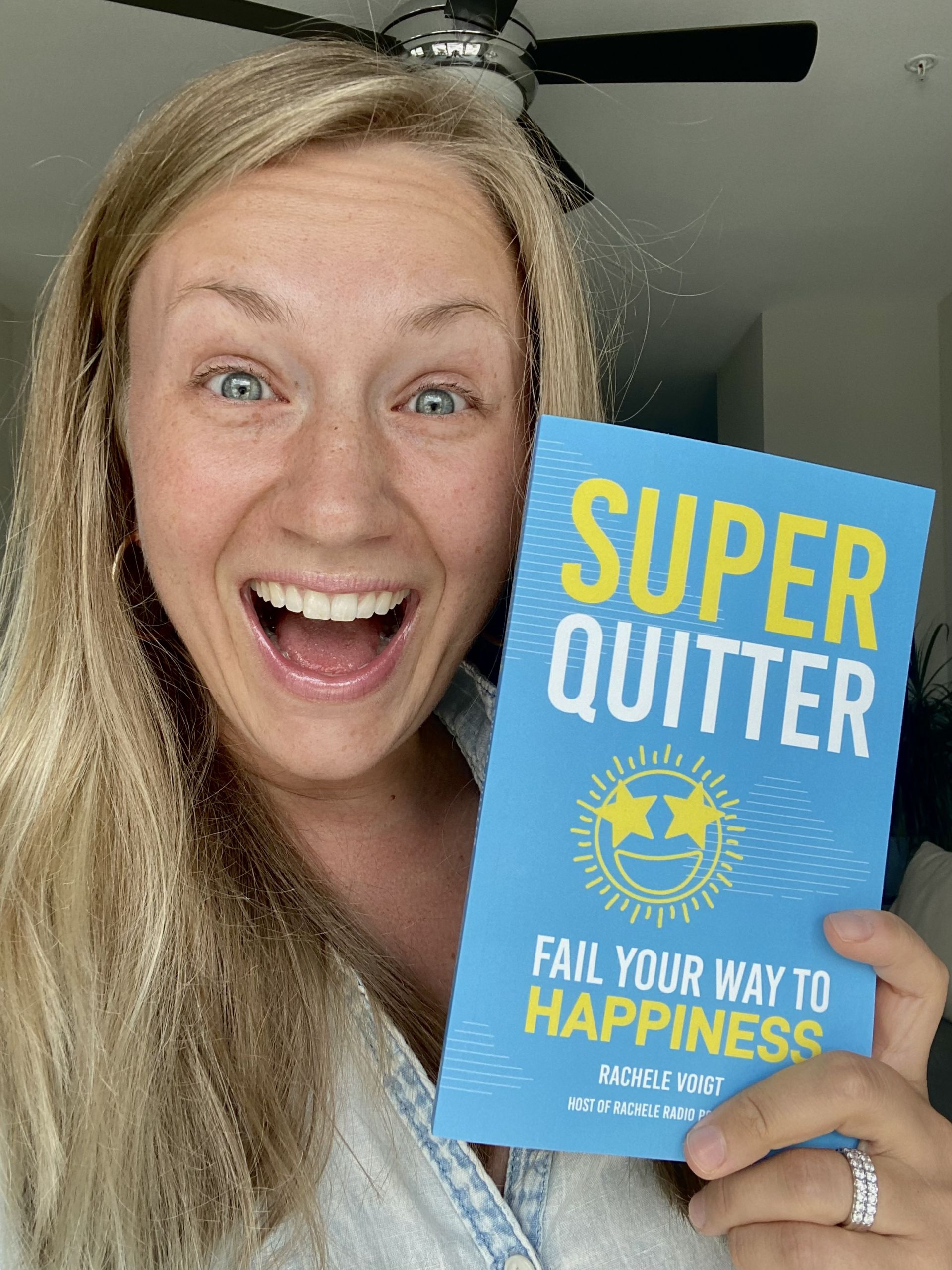 Created with